Get Involved
Subcity Radio is a freeform radio station and arts collective that delivers broadcasting and parties throughout Glasgow. We are a community of volunteers split into two groups: contributors who provide the content we broadcast and team members who take care of the day-to-day work of running a radio station. Many team members also broadcast on Subcity, either with their own show or as part of programming like Soft Boiled, our breakfast show.
It is also common to transition between a team and contributor role; many former team members stay on doing their shows long after they cease involvement in the station's admin, and many of our strongest team applications are from existing contributors. If you have been previously unsuccessful in joining the team, getting a show is a great way to demonstrate a commitment to the station and an understanding of community radio, in a way that would be very beneficial to a re-application to the team.
Team applications are currently closed, and will open again in the spring of 2024. Show applications are open year round.
The station is proud to host a diverse schedule of creative and boundary-pushing radio content. We are continually growing our line-up and welcome new and interesting show ideas. Show applications don't require previous DJ-ing experience or technical knowledge, however our station is equipped with CDJs, turntables, a pair of broadcast microphones, as well as a simple aux in, so shows of any format can be accommodated. While pandemic restrictions were in place, we were accepting pre-recorded show submissions, however we will no longer be taking on new shows in this format and have since moved back to an entirely live schedule.
We particularly encourage women, LGBT+, POC and unemployed folks to apply for both team and show applications. While Subcity offers complete editorial freedom to contributors, meaning you can say what you want on air, we expect everyone to treat people with respect and create a welcoming environment for marginalised communities. Shows that do not align with these values will not be accepted.
Click here to apply for a show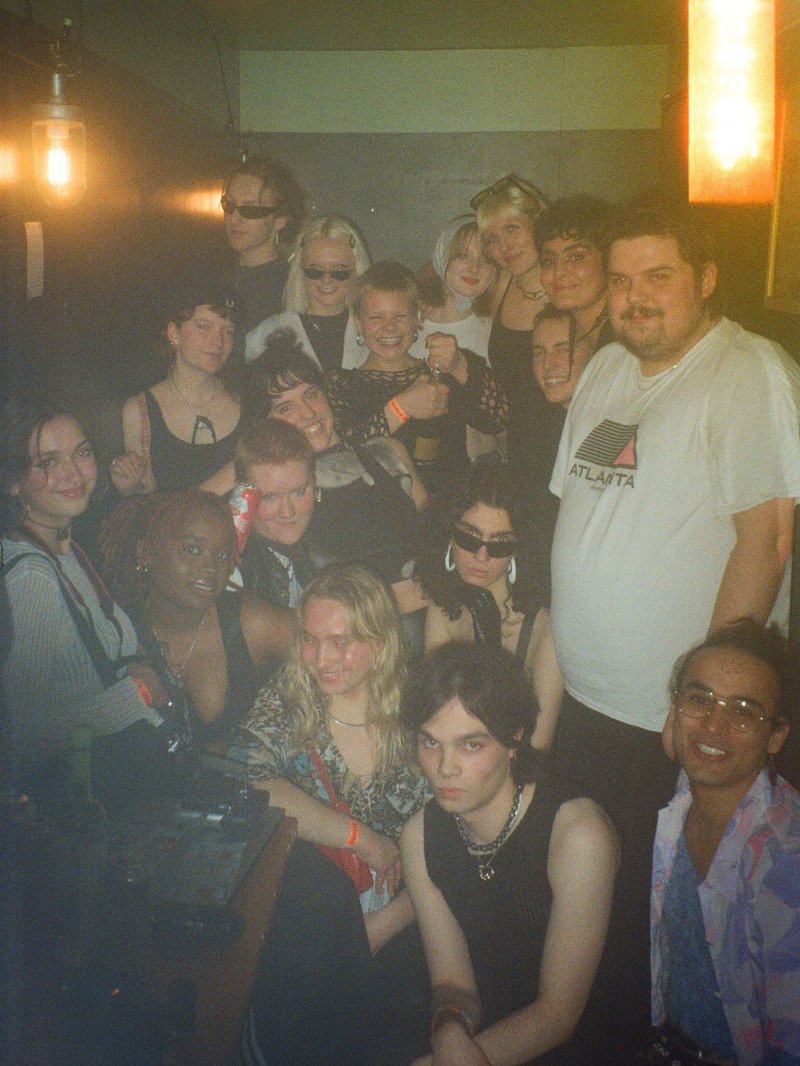 Members of the Subcity team pose for a photo in the green room before "Pure Radio Cybersex"