Events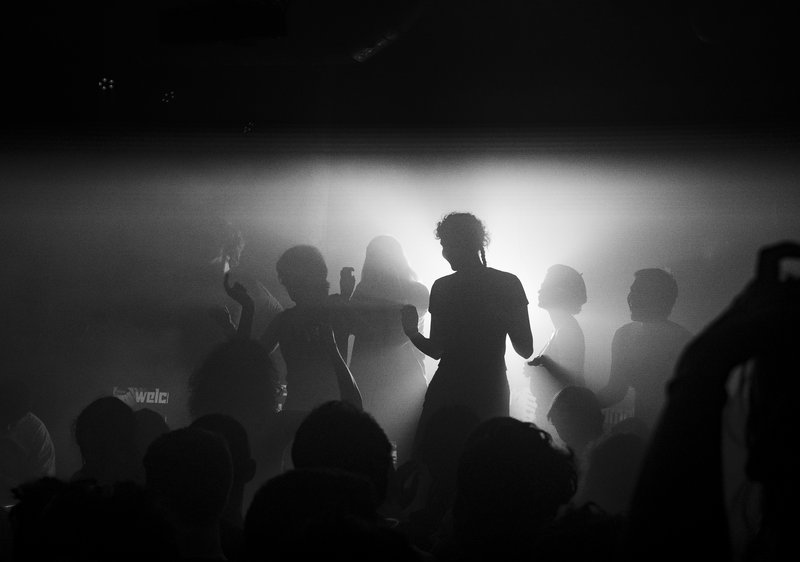 A core component of our presence in the Glasgow music scene, Subcity's events are as iconic as they are diverse. Starting with the launch and closing parties of the original temporary FM broadcasts, Subcity radio has thrown party after party in a whole host of iconic venues. Our next event is on the 14th of January, with more information available soon.

Subcity has thrown parties on a boat, in a pool, across 3 floors or within the tiny studio itself. Club nights are frequently themed, with no limits on what that theme may be, from space cowboys to the subterranean communication networks of mushrooms. Our wonderful team creates props, visuals and lighting that match with the concept that also governs the designs of our much-loved posters. Some themes are looser; a recent party's defining feature was that it was free to enter, and that each DJ had only 20 minutes at the decks. This frantic, informal, and accessible party dubbed "FREE GAFF?" represented some of the core philosophies that make a Subcity club night so special.
Our club nights feature DJs who have regular shows on the station, and members of our team. Everyone involved is a volunteer, and all money (minus production costs and venue hire, building giant papier-mâché cows ain't cheap) goes towards the upkeep of Subcity Radio as a station. In fact, money from club nights is the primary way we fund our operations.
Check out the archive page for more info about past events.
We aim to provide a safe and welcoming environment for those who come to our nights. This includes making special considerations for those who are at greater risk of discrimination or harassment. If you have any concerns, but would like to attend, please don't hesitate to contact our team so that we can discuss any accommodations we can make.